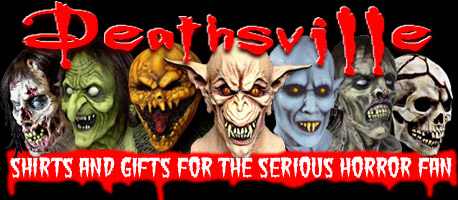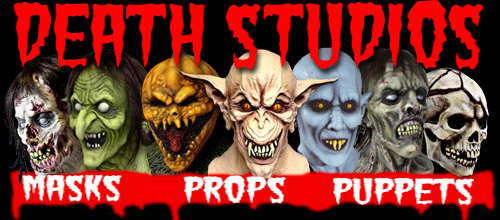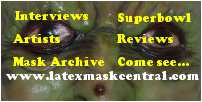 Masks/Makeup artists
HeadHunter's Studio
Darkside Props
The Horror Factory
Strange Brew
Fiendish Designs
New mask studio from Ted Hardy
Schell Sculpture Studio
Jordu Schell's studio/school
Teves Design Studio
Miles Teves's new website. Very nice!
Featured Creatures
masks by Jeremy Bohr
Tom Savini's Homepage
Greg Polutanovich
Great model kit sculpt
SFX Studio
Joe Blasco School
Makeup Artist Magazine
Dementia Productions
Little Spider Productions
Animations, props, etc
Other Horror and Haunted House related links!
Fright Night Productions
Fright FX
Riley's Autographs
Haunted Wisconsin
Castle Blood
Super cool costumes
The Terror Syndicate
Cool pics of their Halloween projects, and a lot more.
Spooky House Productions
Pictures of past haunts and a nicely compiled links page.
Castle Blood
Very nice custom made costumes
Haunt World
Halloween Productions
Haunted Net